Worked All Wisconsin Counties Award
WAWC
Past Recipients
---
WAWC No. 6 - NN9K
Peter Beedlow
Colona, IL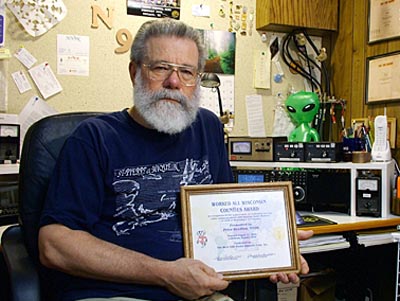 Pete was first licensed in 1977 as WD9FSA, changing his call to NN9K in 1986. He has operated as OK8ECZ, VK4CWX, LU/NN9K, CX/NN9K, TA/NN9K, ZS6/NN9K, FP/NN9K, VE/NN9K and in China using the call BY2HIT from the Harbin Institute of Technology in Harbin, China. When the sunspot cycle bottomed out, he started chasing counties and operating mobile in state QSO parties with the Wisconsin and Illinois contests being his two favorites.
---
WAWC No. 5 - KG4CRJ
Brian Jerome Reid
Stoneville, NC
---
WAWC No. 4 - KJ8F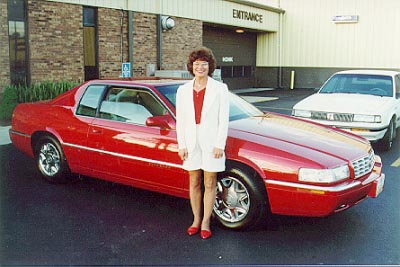 Sharon Martarello, KJ8F, of Elida, Ohio, was first licensed in 1976 and is an active county hunter having worked all 3,077 counties in the US. Sharon is a life member of QCWA and the International DX Association, YLRL, Buckeye Belle, USA-CA #1043 and ARRL VE. She will be representing Allen County in the Ohio QSO Party using the callsign KO8HIO for the Ohio Bicentennial Award.
---
WAWC No. 3 - W9HR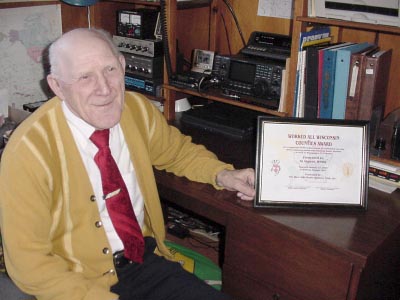 Al Algiers, W9HR, of Kenosha, WI, received the third Worked All Wisconsin Counties Award. He was first licensed as W9DTE, from 1940 until 1969, when he got his present call. An active county hunter, Al has 142 more counties to go, having contacted 2935 so far. Al mainly operates CW using an Icom 746 and one of three antennas, a 10 thru 40 meter vertical, and two attic antennas, a 20 meter dipole and a G5RV.
---
WAWC No. 2 - K0EVE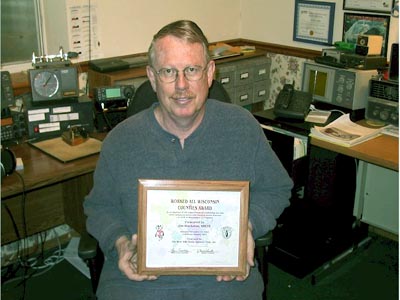 Jim Blackman, K0EVE, of Middleton, Idaho, is the recipient of the second Worked All Wisconsin Counties Award. He has been consistently active in amateur radio since he was licensed in Iowa in 1956.
---
WAWC No. 1 - W9CBE
Hale Blakely, W9CBE of McFarland, WI was awarded the first Worked All Wisconsin Counties Award. Hale accomplished the feat of confirming contacts with all 72 Wisconsin counties. The WAWC certificate was presented to Hale by Lynn Tamblyn, K9KR. In addition, Hale received a congratulatory letter from Wisconsin Governor Tommy G. Thompson.
Regrettably, Hale became a Silent Key in October, 2004.